[contentblock id=10] The best free Android apps of 2019
It has been over ten years since Android was first outed by Google, and back then it was hard to imagine the sheer number of apps we'd have today.
There are apps for everything, and many of them are completely free, meaning you're just a few downloads away from supercharging your smartphone at no extra cost.
Admittedly, the huge quantity of apps doesn't mean they're all quality – far from it in fact, and finding the good ones can be tough.
There are tools and techniques to help, with various lists in the Play Store providing you with Editor's Picks across a range of categories, new releases and even apps that are specifically recommended for you based on your previous installs.
You can also hunt out apps that are similar to your favorites by searching for an app you have and seeing what else comes up.
And checking out user reviews and ratings can save you from downloading a dud of an app.
But even with all that, the sheer number of apps on Google Play means many of the best can often get lost, while weaker ones sometimes rise to the top.
So to make sure you never install a duff app here's our selection of the best you should install right now – each one carefully chosen to ensure you'll have a whole suite of fun, engaging and, dammit, useful apps on your phone or tablet.
We've sorted them into categories so you can more easily find what you're looking for. But make sure to check back weekly for our free Android apps of the week, which you'll find below.
Best free Android apps of the week
Each week we add two apps to this list and you'll find these two latest additions below.
Post-it
Post-it essentially gives Post-it notes a digital upgrade, letting you create boards full of virtual Post-it notes on your Android device.
You can type a note, write one by hand, or sketch on one, give it a color, and add to a board (which you can also name). You can also take a photo of a physical note and add that to a board.
Notes can at any time be edited or moved between boards, making for a colorful to-do list and note-taking app.
Post-it is perhaps a bit fussier than many note-taking apps, but if you're a fan of real-world Post-its then this is definitely worth a look, either as a replacement or supplement to them.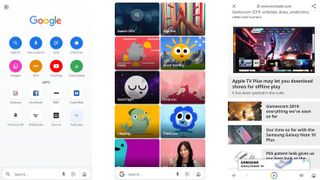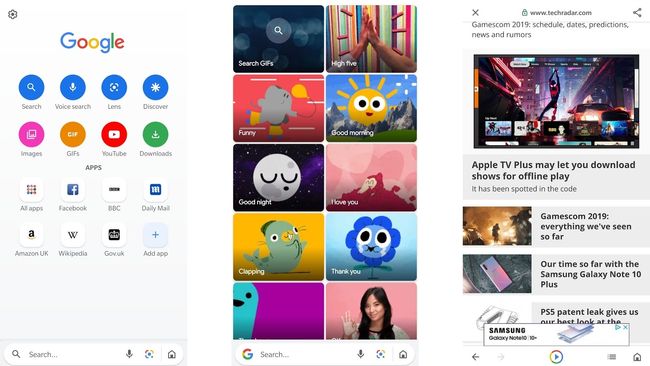 Google Go
If you ever find yourself running low on data before your monthly allowance refreshes, then Google Go could be for you. This free Android app is a lightweight alternative to Chrome and other browsers. And when we say lightweight, we really mean it – the app comes in at just 7MB in size, and it uses up to 40% less data than searching in other browsers.
It's also designed to work fast even on slow connections, which could be handy if you're in an area with poor coverage, or roaming abroad where speeds might not be as fast as at home.
And while it's lightweight, it doesn't lack features. You can search for GIFs, search with your voice, and even get information from Google Lens by taking a photo of something – take a photo of text, for example, and you can have it spoken aloud or translated.
[contentblock id=11]Wed, 11 Sep 2019 13:13:25 +0000–http://www.techradar.com/news/the-best-free-android-apps
Source
Complimentary Disaster Planning Checklist